Top 3 Bitcoin, Ethereum, Ripple Price Predictions: Cryptos Will Have A Bullish Week Ahead
Bitcoin price has been wrapping around a range base for some time. Monday's range formation, however, indicates that an upward move is likely in the coming days. Investors can expect Ethereum, Ripple, and other altcoins to do the same.
Forget the crypto winter; Bitcoin price prepares to kick off summer rally
The price of Bitcoin (BTC) sees the bulls returning to the scene to pick up the pieces of the scattered BTC price that has been shot down over the past few trading days. Listing the BTC price at a lucrative discount has made the asset attractive to traders and cherry-picking investors. With the Relative Strength Index (RSI) showing Bitcoin still having a heartbeat, expect to see a full recovery towards $45,261, claiming some critical levels in the process.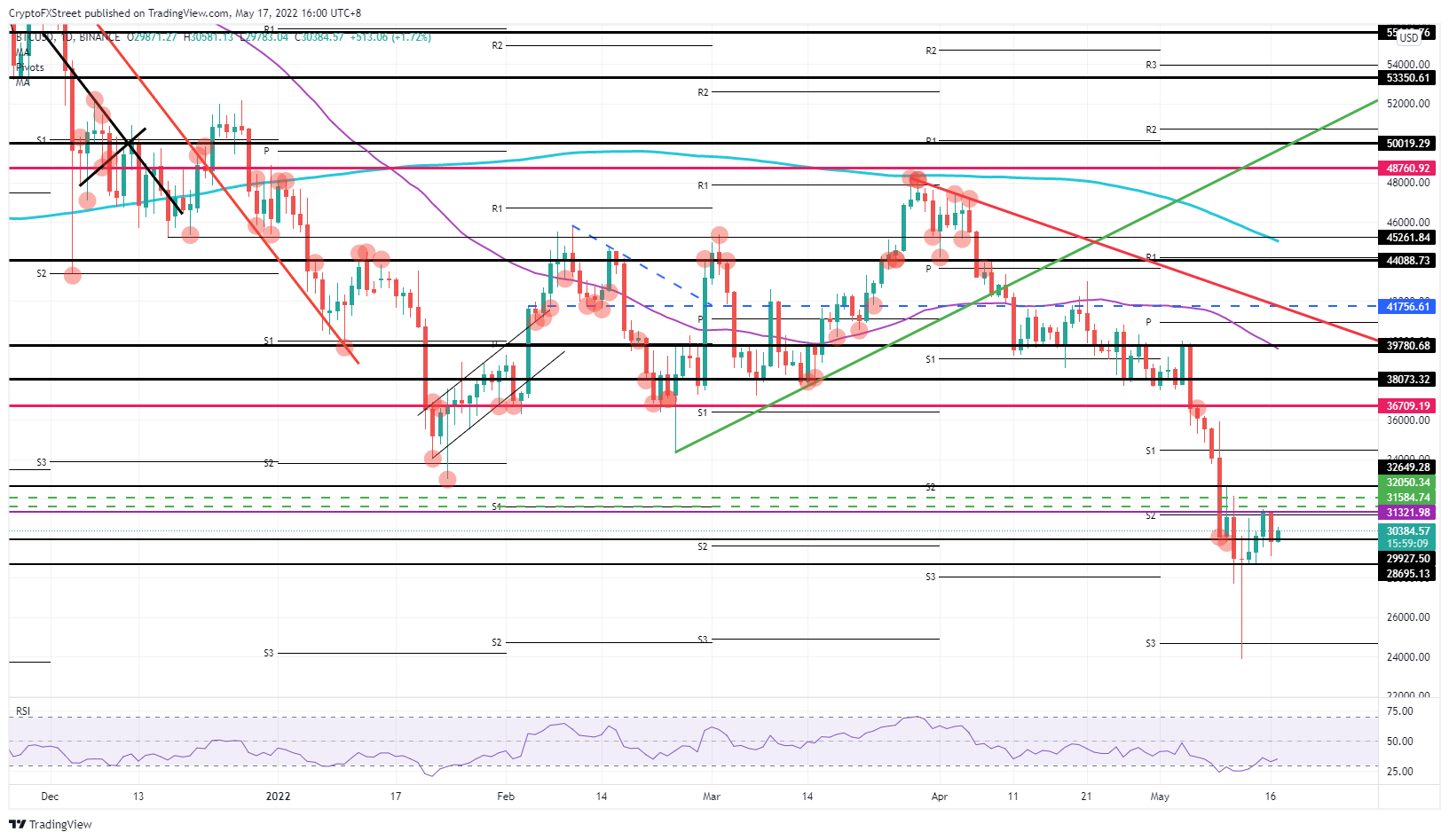 Here's How Do Kwon Plans To Reclaim LUNA's Prize
Do Kwon, CEO of Terraform Labs, is moving forward with his "Terra Ecosystem Revival Plan 2". After last week's collapse of Terra stablecoin's peg to the US dollar and the subsequent demise of its native token LUNA, which fell from $87.68 to the current level of $0.0002, Kwon announced a plan action plan with the Terra community. Do Kwon's post on the Terra Agora forum publishes a specific short-term timeline for this recovery plan.
4/ We are currently working on documenting the use of LFG BTC reserves during the depegging event. Please be patient with us as our teams juggle multiple tasks at the same time.

—Do Kwon (@stablekwon) May 13, 2022